A constant focus on the future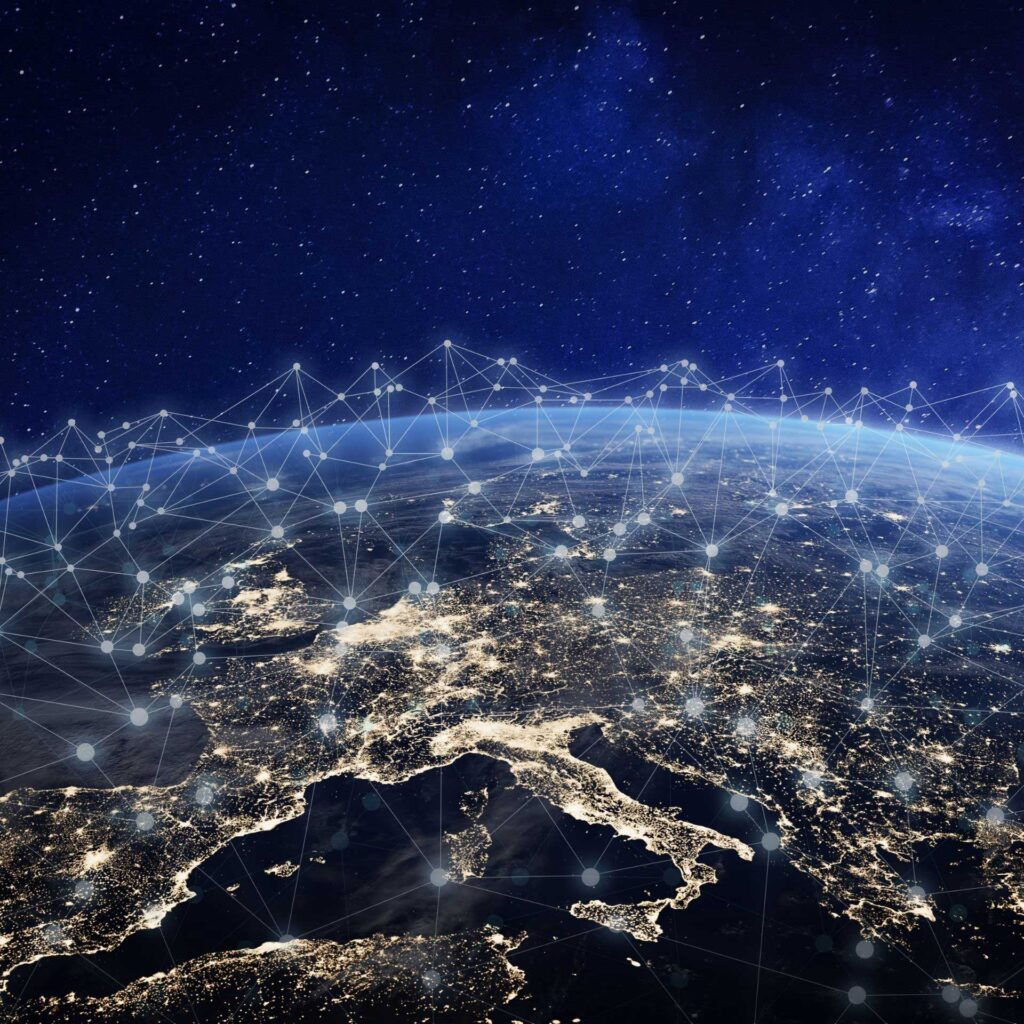 Viasat was born as a specialized operator in the provision of Satellite Telematics services in the automotive sector. In the first half of 2023, Targa Telematics finalized the acquisition of Viasat Group, an Italian company regarded as a center of excellence in the field of technology applied to the automotive industry, which has established a reputation over the years as one of Europe's leading providers of satellite and IoT info-telematics services and solutions for the safety and security of people, vehicles and goods.
Targa Telematics is a leading global player in the field of IoT and in the development of digital solutions and platforms for connected mobility. For more than twenty years, this tech company has brought a range of innovative telematics, smart mobility and IoT platform solutions for short- and long-term rental companies, finance companies and large fleets to the market.
Leveraging proprietary solutions and platforms – developed in its R&D hub – the company's offerings  range from insurance telematics to asset and fleet management, from remote diagnostics and telemetry of vehicles, professional and construction vehicles, to airport vehicle management.
Already operating abroad with offices in the UK, Spain, France, and Portugal, through the incorporation of Viasat, Targa Telematics has strengthened its leadership in the Italian market and accelerated its expansion, with a strong direct presence in eight key European countries (Italy, Portugal, Spain, France, the UK, Belgium, Poland, and Romania), as well as a subsidiary in Chile.
In its projects at international level, the company brings to the market a range of innovative technologies and leverages strong dedicated territorial support in the various countries to serve its customers better, which are mostly multinational companies active in mobility and in other sectors. 
European Union Regulation 2021/1228 has introduced several innovations to the road transport sector. Specifically, starting on August 21, 2023, all newly registered commercial vehicles with a…
The positive trend in the European auto market also continued in August, the thirteenth consecutive month of growth in registrations, with 904,509 vehicles…
The recovery of excise taxes in trucking is a tax measure specifically designed to support companies that use diesel fuel for commercial and…